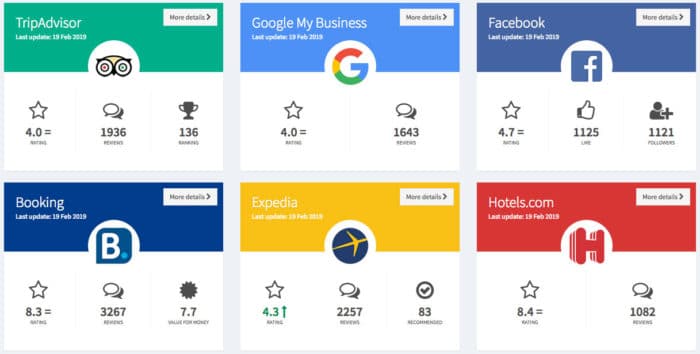 We just released an update for AboutMyHotel API.
This update contains improvements and the new function getSourceScores useful for our Partners.
In details, thanks to the getSourceScores function, you can get the main scores from the travel portals day-by-day for each of your hotel's subscription.
The scores included the main rating, number of likes, followers, cleanliness value, comfort, staff, etc…
To get more details, the documentation and know how to implement the getSourceScores function, log in at the dedicated Affiliate Center with your partner account.
The main scores are available also to all users on the Account Center, into the Dashboard panel and in the main travel portals pages.